Description
BraunAbility Wheelchair Tie Downs
Secure wheelchairs for transportation.
Overview:
Safety is everything! Transporting a wheelchair in a vehicle requires four tie-downs, two in the front and two in the rear.  Additionally any person seated in the wheelchair will need a three point seat belt.  This is the standard to which you should always strive to achieve.  Anything less just isn't safe.
The BraunAbility product range covers everything from the floor fittings in the vehicle to the occupant's seatbelt, making sure that you can enjoy a safe ride. Their range of wheelchair tie-downs comply with or exceed the minimum requirements of ISO 10542.
Floor Fittings:
Depending on your vehicle's floor solution and how flexible the wheelchair's location in the vehicle should be, you choose how to attach the restraint to the vehicle floor: by bolt, floor anchor or rail.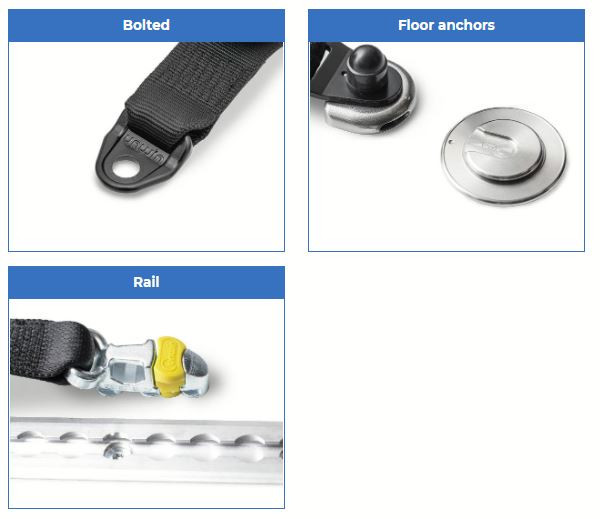 Tie-Downs:
You can choose what type of tie-down you want.  An over-centre buckle for tensioning, standard Quattro retractors with manual tensioning or Quattro Express retractors for self-tensioning mechanism. The retractors are available in black plastic cover or in silver metal cover. Additionally electric front reels with integrated LED lights are available.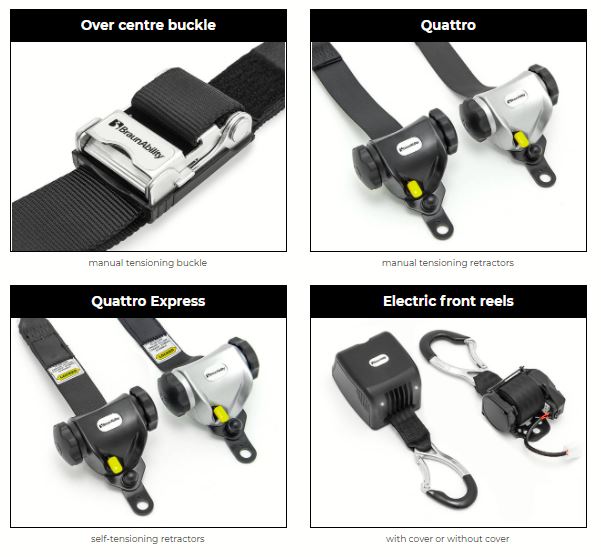 Wheelchair Fixings:
Depending on the type of wheelchair and how universal the fixing should be, you choose how to attach the restraint to the wheelchair: by tongue and buckle, by hook, by J-hook or by karabiner.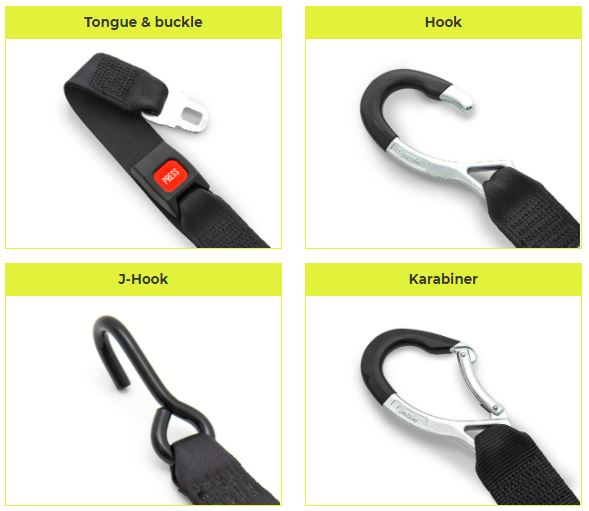 Kits available: