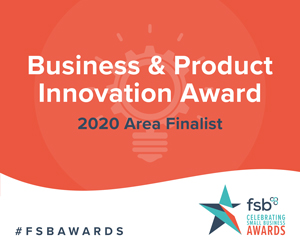 We are thrilled to announce that we have been shortlisted as finalists in the Federation of Small Businesses Awards for Business and Product Innovation. This is a fantastic achievement and is a great reflection of the hard work and efforts from the entire team!
The FSB Celebrating Small Business Awards recognise and celebrate the huge contribution that smaller businesses and the self-employed make to the UK.  They want to celebrate the UK's small businesses and recognise each and every person, company or family that owns, runs or works in a smaller business.
"You are our innovators, our economic drivers – the backbone of our communities. It is your businesses that embody the creativity and resilience that fuels the UK's prosperity." (www.fsbawards.co.uk)
This news comes shortly after the fantastic news that BAS have been shortlisted as a finalist in the High Sherriff's Awards in association with Chester University. For these awards we have been shortlisted in two categories, Family Business and Product Innovation. The award ceremony will take place on 26th March and we can't wait to attend.
Speaking on the nominations, Bill Bradley (Owner/MD) said "Simply being nominated in these awards is absolutely fantastic and such a brilliant recognition of the hard work and efforts every single member of the team makes. Every person in the team contributes significantly to our success and I couldn't be more grateful for their commitment to BAS".