Description
BraunAbility Tailboard Ramps
High quality wheelchair ramps for vehicle installation.
Overview:
BraunAbility's transport and tailboard ramps have a unique surface treatment that provides excellent grip and makes loading and unloading simple and safe.  They are secured in the vehicle with floor mounting plates and can be mounted or removed in one easy step. The perforations allow the driver to see through the folded ramp in the rear view mirror.
Quick Facts:
Best quality on the market
Easy locking
No slippery surface due to 'cat tongue' design
Stylish and high loading capacity
Can be tailor made according to your specific dimensions to meet your demands
Specific mounting brackets available for most vehicles for quick installations
Universal mounting bracket for installations on rail floors
Can easily be removed for cleaning or loading of the vehicle
Anodized aluminium that provides long term protection against scratches and corrosion
Designed and manufactured in Sweden
3 years warranty
Commercial Tailboard Ramps:
Designed to meet the special requirements of ambulances and the community transport market, the commercial tailboard ramps are unmatched in performance, quality and price. Features include reinforcements for up to 600kg loading capacity, highly reflective side profiles and kick-out wheels for emergency evacuation. The kick-out wheels will allow the ramp to be deployed from within the vehicle in case of emergency. Additionally the wheels make everyday ramp operation easier.
Quick Facts:
Anti-slip surface
Up to 600kg loading capacity
Emergency deployment
Ergonomic operation
Designed and manufactured in Sweden
3 years warranty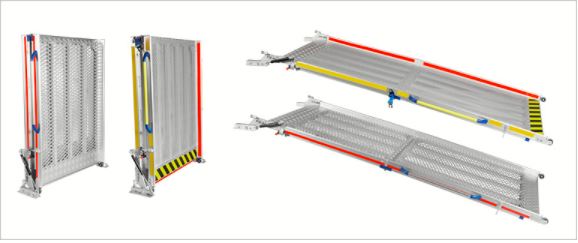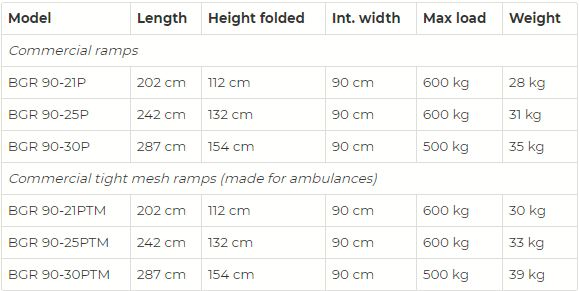 Two-Part Tailboard Ramps:
Easy to handle and fold up quickly.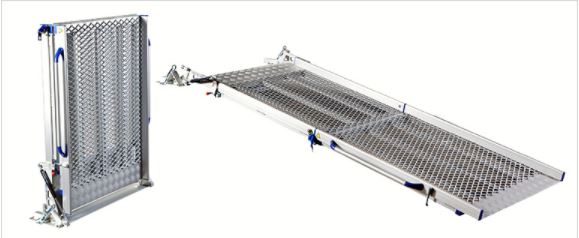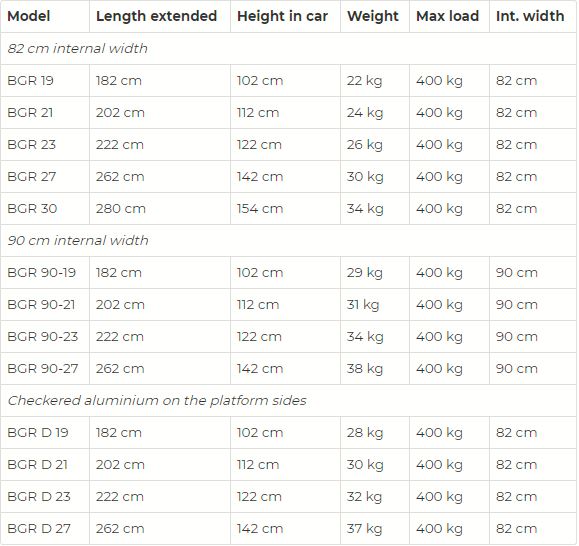 Three-Part Tailboard Ramps:
These ramps have a lower loading surface than the two-part ramps. They are longer when extended, which gives them a gentler slope.