Description
Economic low built seat.
The Compact Seat is a safe and economical alternative to other more feature-rich car seats that are designed to blend in with the vehicle's interior.
The optional 'Plus Kit' raises the front of the seat cushion which increases seating comfort and helps prevent users from sliding forward. We highly recommend this kit on all Compact Seat installations.
Quick Facts:
Blends in with the car interior
Adaptable with accessories
Optional 'Plus Kit' for increased seating comfort
Low profile
M1 approved
Please note – the Compact Seat does not have a release catch that allows the backrest to fold forward.
Options top further individualise the comfort and performance of the seat:
Comfort headrest
Head support
Arm rest
'Plus Kit'
2-point hip belt
4-point shoulder harness
Universal elastic strap
Crossit positioning belt
Careva positioning belt
Compatibility Matrix: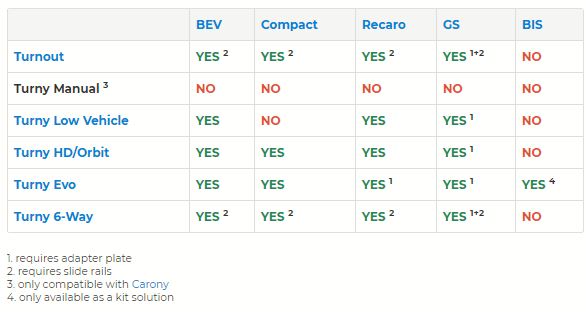 Specifications: