Description
Q'Straint QLK-150
Personal wheelchair docking system
The next step in independent wheelchair securement, QLK-150 offers more options and features than any other docking system on the market.
Wheelchair drivers and passengers pay a premium for the freedom to drive, and they deserve a system that looks, feels and behaves like a part of their vehicle.  QLK-150 was designed to work simply, function intelligently and look beautiful.
Suitable for minivans and WAVs.
Options: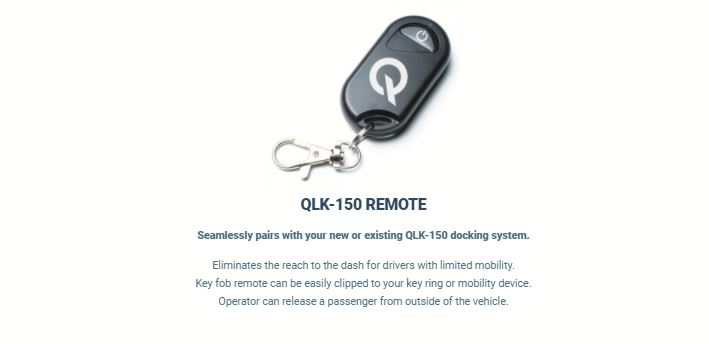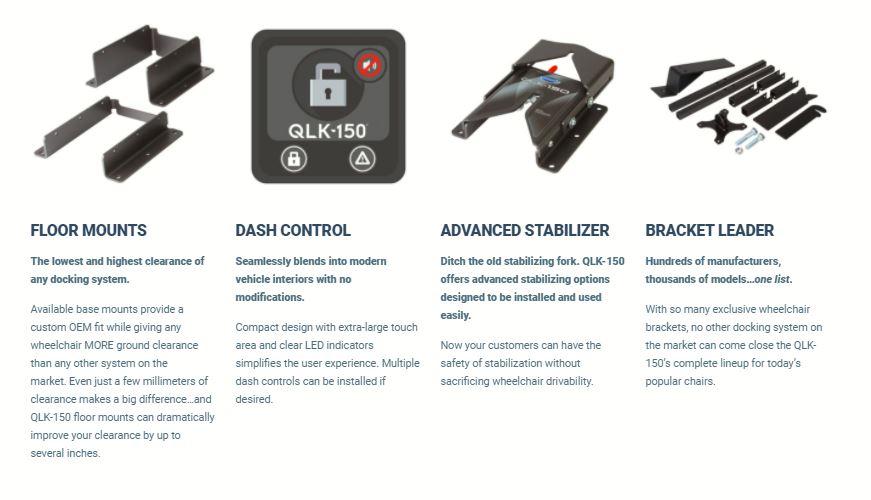 Features: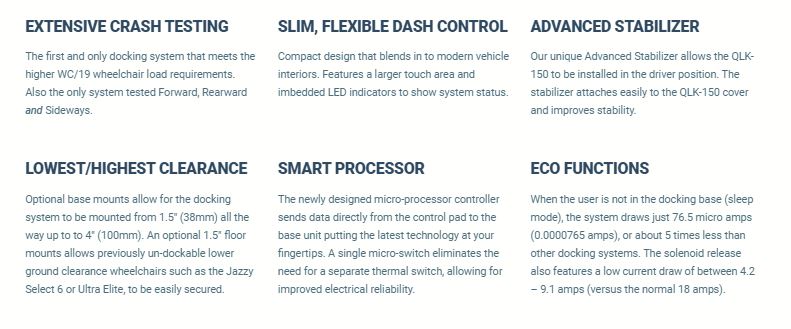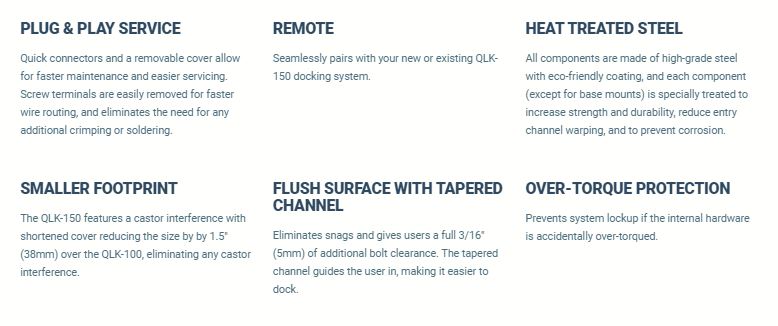 Specifications: