Description
Q'Straint QRT-1 Series
'The world's most trusted wheelchair retractors'
The securement system that changed everything.  The original 4-point wheelchair securement system, QRT-1 Series retractors defined the way passenger safety devices are designed and tested.  With a range of three different options to fit every need and every budget, the QRT-1 Series of retractors offer easy to use, effective 4-point securement of wheelchairs for virtually any vehicle application.
Options:
QRT Standard – semi automatic retractor that meets all industry standards and specifications.
QRT Deluxe – self-locking and tensioning retractor with ergonomic housing and dual tensioning knobs.
QRT Max – fully automatic, premium knob-less retractor that allows for one handed operation.
Suitable for school bus, city bus, coach bus, rail, community transport, minivan and WAV.
Features: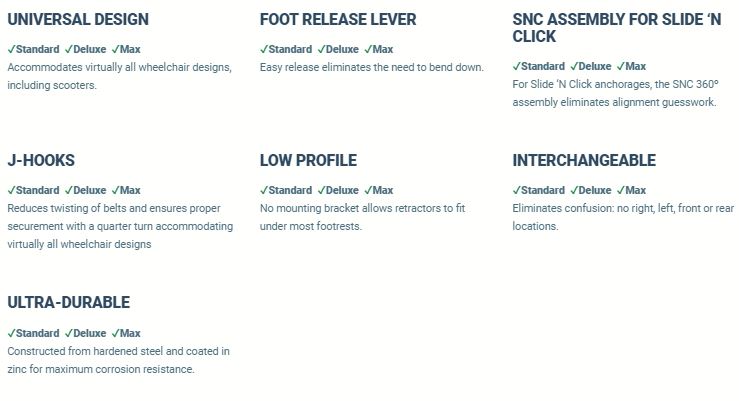 Specifications: