Description
Q'Straint Quantum
Rearward facing, forward thinking.
The Quantum automatic rear-facing securement station is redefining transit safety by combining securement expertise, intelligent technology and the latest in modern design.
Quantum is the only system in the world that gives complete independence to mobility passengers; enabling them to secure themselves in less than 25 seconds with the simple push of a button – and without requiring driver assistance.
Suitable for city bus and coach bus.
Features: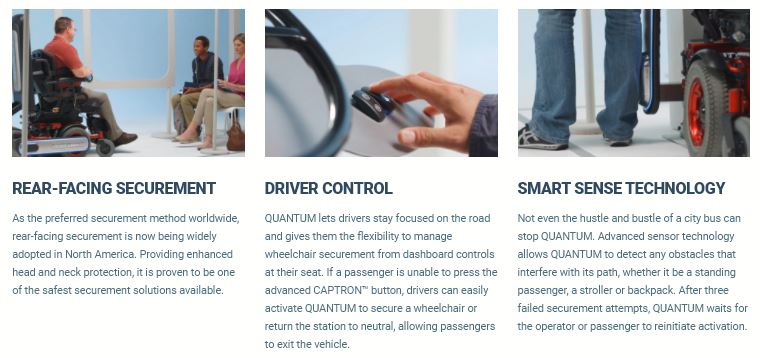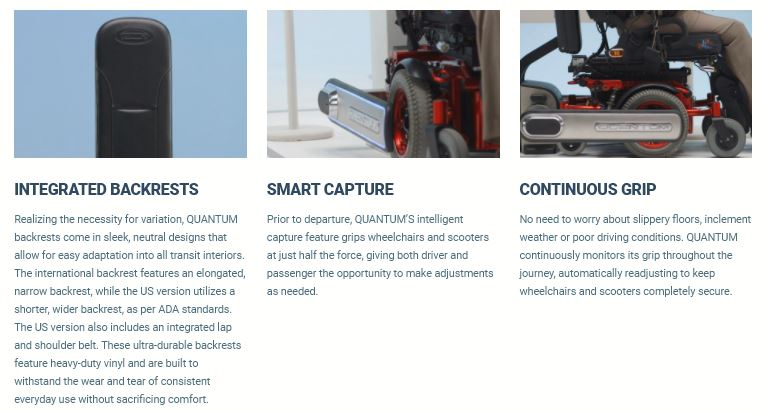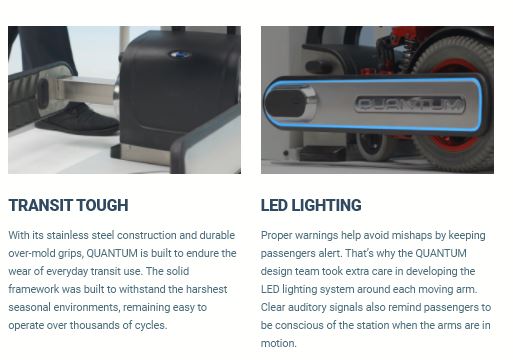 Benefits: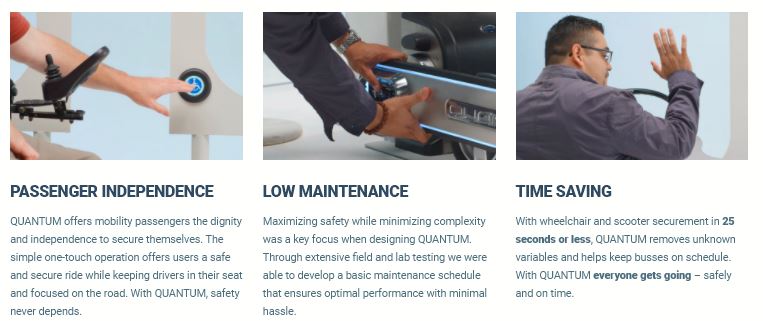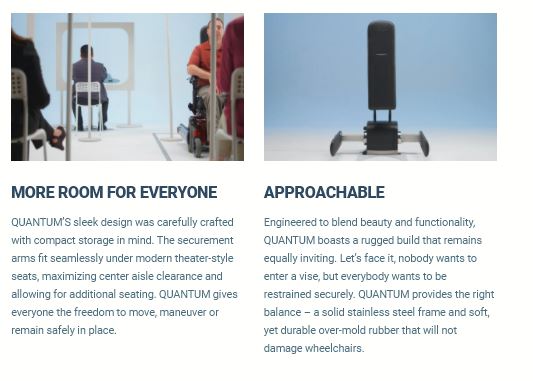 Specifications: